We're grateful to all of our 2023 NEAGC speakers, for their generosity and their expertise. We're still confirming others, so check back!
🍎 = Returning NEAGC Faculty Member!
🍏 = First-Time NEAGC Faculty Member!
🏆 = 20th Anniversary Hall of Fame Speaker!!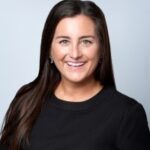 Skylar Beaver 🏆
Conference Chair
Skylar Beaver is the Assistant Director of Advancement, Director of The Lawrenceville Fund, and Alumni and Family Engagement at The Lawrenceville School. In this role Skylar oversees annual giving efforts, alumni and family engagement initiatives and oversees the advancement systems team. Previously, she led annual giving teams at The Spence School, Washington and Lee University and Hobart and William Smith Colleges. She has thirteen years of annual giving experience, is a frequent presenter with CASE, is a past chair of STAFF (Sharing the Annual Fund Fundamentals), and serves on the Northeast Annual Giving Conference (NEAGC) planning committee. Skylar holds a bachelor's degree in sociology from Hobart and William Smith Colleges and a master's degree in nonprofit management from SUNY Brockport.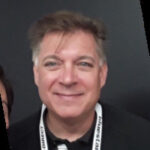 Bob Burdenski 🏆
Conference Director
Bob Burdenski is an internationally-known annual and regular giving programs consultant for schools, colleges and universities. Bob is the author of three CASE annual giving books and is a recipient of the CASE Crystal Apple Award for Lifetime Teaching Excellence as ranked by his audiences. In 2019 he was also named a CASE Laureate for his years of volunteer service to the profession. He has educated (and entertained) at presentations throughout North America, Europe, Asia, and Australia, including numerous CASE Europe and CASE Asia Pacific Annual and Regular Giving Conferences and Masterclasses. He presented CASE's first-ever annual giving training programs in India, Japan, Ireland, Singapore, Hong Kong, New Zealand and Australia, and in 2019, Bob served for the third-straight year as Chair of the CASE Institute for Senior Annual Giving Professionals. Since 2002, Bob has served as the moderator of FundList, the largest fundraising e-mail discussion listserv in the world, with thousands of development professional subscribers.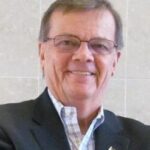 Paul Barry 🏆
Paul Barry is an occasionally-retired direct mail authority and the founder of the Cape Cod Mail Group. A nationally recognized authority on annual giving direct mail solicitation, Paul's career spans 49 years, including 27 years with Perrone Group, where he served as President and Senior Strategist. He has partnered with more than 200 higher education and healthcare Institutions; helping them to improve the performance of their mail programs. He's a frequent speaker on the topic of direct marketing best practices and a recipient of numerous CASE Stellar Speaker awards. In 2018 he founded Cape Cod Mail Group for the sole purpose of helping institutions enhance the performance of their direct mail programs.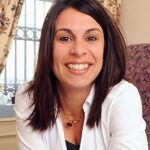 Dawn Baumgarten 🍏
Dawn M. Baumgarten is Executive Director of Annual Giving at the University at Buffalo.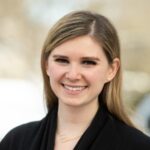 Emma Barnes 🍏
Emma Barnes is the Director Of The Annual Fund at Blair Academy.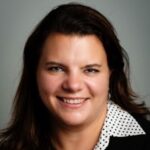 Jennifer Boscia Smith 🍏
Jennifer T. Boscia Smith is Assistant Vice President for Advancement Communications at the University at Buffalo.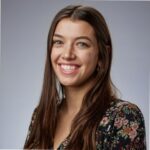 Alyssa Breunig 🍏
Alyssa Breunig is Associate Director of Development │ Assistant Athletic Director at Quinnipiac University. In her role, she serves as a key member of the fundraising team that works to enhance philanthropic and engagement opportunities with Athletic Alumni, Parents and Friends of Quinnipiac Athletics. Directing the Athletic Annual Fund, Breunig leads the growth and expansion of Quinnipiac's Blue & Gold Society, a sport-specific giving society designed to steward athletic alumni in 5-year commitments to their athletic programs. Alyssa and her team recently planned, developed, and executed Quinnipiac's Bobcat Challenge. The philanthropic three-day initiative raised over $521,00 and 2400+ donors, the largest fundraising event in Quinnipiac history. She is a 2020 graduate of Saint Michael's College with dual degrees in Media Studies, Journalism & Digital Arts and Political Science, and currently working on her MS in Interactive Media and Communications at Quinnipiac.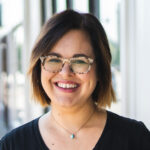 Colleen Cook 🍎
Colleen Cook is the President at Vinyl Marketing, where she's known for making things happen. A true rockstar at keeping the rest of the team on track, her incredible talents are on display every day—from directing operations to client relations, she brings an incredible work ethic and level of intelligence to every challenge that arises. With a professional background in non-profit leadership, fund development, and marketing, Colleen takes that experience and pairs it with inventive, modern digital marketing strategy to help clients achieve record-breaking results.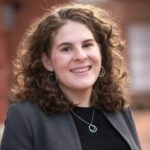 Sydney Cross 🍎
Sydney Cross is the Director of Annual Fund Leadership Gifts at Washington and Lee University.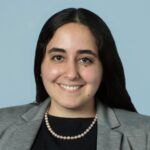 Elaine Ezrapour 🏆
Elaine Ezrapour is the Director of Annual Giving at Fordham University. Elaine Ezrapour is the Director of Annual Giving at Fordham University in New York City. Elaine's career in philanthropy started as a phonathon caller at her alma mater, Binghamton University. In her current role, she oversees mass solicitation efforts to Fordham's 250k constituents, which generates ~20k gifts and ~$10M each year for various institutional priorities.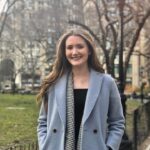 Marissa Fitzgerald 🍏
Marissa joined Fairfield University in 2021 as the Manager of Young Alumni and Student Philanthropy. In her role, she manages the Student Phonathon Program, implements strategy for the Senior Class Gift Campaign, and offers insight into the young alumni generation as a fellow young alumna of Fairfield. Through her creative and strategic ideas, she has been able to break giving participation records for Senior Class Gift as well as create a culture of philanthropy amongst her student volunteers and Phonathon team. Before starting her full–time career in development Marissa experienced the advancement world through her efforts as a 4-year Phonathon caller and then supervisor, senior class gift committee member, and member of the Student Alumni Association. Through her Phonathon efforts, she was a lead fundraiser and took on leadership roles in training and facilitating calling shifts during her junior and senior years. As a former member of the Student Alumni Association, she held multiple executive board positions as well as co-chaired the 2020 CASE ASAP District 1 Conference. During her time in SAA, she attended 3 CASE ASAP District 1 conferences as well as 3 National Conferences. She also was the recipient of the CASE ASAP District 1 Outstanding Student Leader award. Marissa received a Bachelor of Science in Marketing and Graphic Design from Fairfield University and is currently working on her MBA.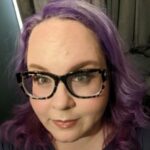 Diana Forbus 🍏
Diana Forbus is the Annual Giving Manager at the University of Maryland.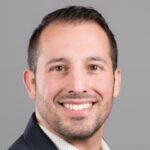 Jon Gregory 🍏
Jon Gregory is the Associate Director, Donor Participation & College and Unit Partnerships at Cornell University. In his role, Jon leads the coordination of strategic partnerships throughout Cornell Alumni Affairs and Development to develop integrated marketing strategies to solicit 250,000+ alumni annually, grow alumni and student giving year over year, and raise broad base support for the annual funds. He serves as the project manager for Cornell's annual Giving Day, leading the strategy, implementation, oversight, partnerships, evaluation, and refinement of Cornell's flagship integrated marketing campaign which results in as many as 15,000 donors and $10 million raised in one day. He spearheads the piloting of innovative initiatives that increase donor participation, and leads integration of new efforts making them scalable for college and unit partners. Prior to joining the Big Red, Jon started his career in athletic administration at his alma mater and served as Assistant Athletic Director at Johns Hopkins University before returning to Ithaca College as a member of the alumni engagement and philanthropy team. Jon holds a bachelor's degree in Sport Management from Ithaca College with a master's degree in Athletic Administration from Southern New Hampshire University.
Aly Harant 🍏
Aly Harant is a Business Project Manager at The Johns Hopkins University.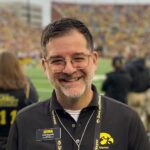 Colin D. Hennessy, Ed.D 🏆
Colin Hennessy is the Vice President of Alumni and Donor Engagement at The University of Iowa Center for Advancement. As vice president for Alumni and Donor Engagement, Colin leads a team dedicated to supporting the University of Iowa through thoughtful and innovative engagement and programming — overseeing alumni engagement, annual giving, communication and marketing, events, and stewardship efforts. Before joining the UI Center for Advancement in 2022, Colin held positions at the University of Pennsylvania and the University of Chicago. Most recently, Colin was a senior vice president at the fundraising management consulting firm Grenzebach Glier and Associates. He earned his bachelor's degree in communication and media studies from the University of Iowa, master's degrees in adult and distance education from the University of Phoenix and public policy and administration from Iowa State University, and a doctorate in higher education management from the University of Pennsylvania. Colin is a CASE Crystal Apple Award Winning Speaker and the 2019 NEAGC Diane Thompson Award Winner.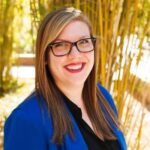 Elizabeth Keppel 🍎
Elizabeth Keppel M.Ed., PMP, is the Director of Annual Giving & Digital Strategy at The Johns Hopkins University.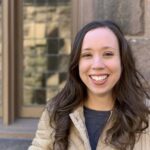 Dominique Marcial-Clark 🍏
Dominique Marcial-Clark is Associate Director of Reunion and Class Campaigns at The Lawrenceville School. Dominique manages cohort-specific annual fund volunteer programs and solicitation strategy. She also oversees fundraising efforts for the 20th, 25th, and 55th Reunion classes. Dedicated to providing and funding educational experiences for all, Dominique aims to tailor class-by-class annual fund programs to best suit the communication styles, availability, and needs of each cohort. Prior to her current role, Dominique worked in Alumni Engagement and Art/Museum operations.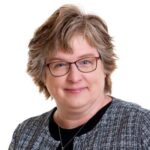 Angie Myers 🏆
Angie Myers is Senior Consultant with LEAD Philanthropy. Angie has over 25 years of fundraising experience, specifically in higher education. She provides leadership in the development and implementation of all Annual Giving activities including direct mail, employee campaigns, student philanthropy initiatives, digital fundraising, and student engagement/philanthropy phonathons. Through her strategic data skills and analytics, she identifies giving trends and develops various approaches to ensure each Annual Giving metric achieves success. Angie's professional tenure includes providing consulting services to higher-education institutions as she creates Annual Giving strategies for domestic and international organizations. These organizations benefit from her advice on realigning processes as well as reviewing data, segmentation, and ask strategies across all channels with a critical eye. Angie was the recipient of the 2020/2021 NEAGC Diane Thompson Award acknowledging her work and commitment to the Annual Giving profession.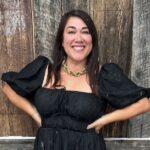 Felicity Meu 🍎
Felicity Meu spent 9 years with Stanford's Office of Development. As Stanford's inaugural Director of Next Generation Giving, she worked closely with individual donors and volunteers but also helped craft the University's vision for engaging its next great generation of philanthropists. Leaning into the needs of young donors, Felicity spent time consulting for Stanford's Effective Philanthropy Lab, working on a project dedicated to taking a deep dive into better understanding the needs of millennial donors. She currently serves as Senior Director of Partner Success for GiveCampus where she continues to work toward her goal of helping more people be more generous more strategically.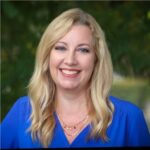 Dulcie Meyer 🍏
Dulcie Meyer is Director of Annual and Athletic Giving at Hobart and William Smith Colleges.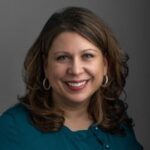 Kristen Murphy 🍏
Assistant Vice President for Alumni Engagement at the University at Buffalo.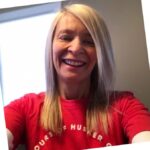 Kristi Pease 🍎
Kristi Pease is the Senior Director of Annual Campaign Operations at the University of Nebraska Foundation. She has 20 years of annual giving experience and leads the development, production, and execution of integrated annual campaigns for the University of Nebraska–Lincoln. Kristi is always looking for new and exciting opportunities for donors to support UNL, and this has contributed to an increase in the number of donors to her program. This past fiscal year, UNL had a 14% growth in number of donors and a 25% increase in the number of new donors who made a gift. In her free time, Kristi enjoys hiking with her husband and spending time with their two dogs, Jax and Charlie. She is also an avid moviegoer of independent films.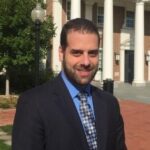 Ramy Rahal 🍎
Ramy Rahal is the Director of Annual Giving at Franklin & Marshall College. Ramy has spent 19 years working at every level within Annual Giving, beginning as a Phonathon student at Georgetown University before working for his alma mater in various roles for 6 years. He has been Director of Annual Giving at Franklin & Marshall College since 2013. Over his career, he has served on the steering committee for the STAFF organization, including as chair, and presented on topics ranging from testing and analytics to team management to cross-departmental collaboration.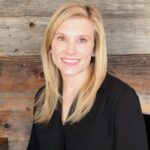 Stephanie Rasamny 🏆
As the founder and president of MainSpring Media Communications, Inc., Stephanie is responsible for the company's day-to-day operations, as well as leading the strategic planning of projects, business development and implementation of new technology. Her fundamental vision for MainSpring was to assist fundraisers more effectively grow participation and contributions by integrating digital tools with traditional fundraising methods. Under Stephanie's leadership, MainSpring is at the forefront of effective digital fundraising.
Tammie Ruda 🏆
Tammie Ruda is a Senior Consultant with West Wind Consulting. Previously she oversaw the Brown (University) Annual Fund and the Harvard College Fund and led Advancement IT and prospect research teams. She has witnessed philanthropy's transformational power and is committed to bringing its benefits to the institutions with which she partners. Tammie enjoys helping clients enhance their data-based decision making and strengthen their relationship-based fundraising efforts. She brings her expertise to a wide range of projects, including annual giving assessments, planning, and management; campaign feasibility studies, readiness assessments, planning, and management; staff and volunteer training and coaching; and development of reports and analysis of metrics for the management of fundraising programs. CASE has published her articles and chapters on fundraising topics, awarded her a Crystal Apple Teaching Award, and named her a CASE Laureate in 2019. She was also honored to receive the Diane Thompson Award from the NEAGC in 2016. Tammie earned her bachelor's degree in History and Science and her Ed.M. in higher education at Harvard University.

Madeline Sanzo
Nicole Shepherd 🍎
Nicole Shepherd is assistant vice president for donor and constituent relations at the University at Buffalo. She manages a donor relations program which encompasses donor recognition events, gift acknowledgments, stewardship reports and strategic recognition efforts. Her portfolio also includes management of a talent development program for University Advancement staff. A graduate of Ohio University with a degree in communications, she has 20 years experience in the areas of event planning, customer service, volunteer management and donor relations. Prior to joining the UB team, Nicole started her career working in professional sports, with the Buffalo Bills, and later migrated toward a career in fundraising with a position at Roswell Park Comprehensive Cancer Center before moving to UB.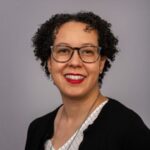 Janelle Stevenson 🍏
Janelle Stevenson is the Associate Director of Development, School of Dental Medicine and UConn Health at the University of Connecticut. Janelle's career began in Chicago, where she worked for a seminary, a university, and then the Art Institute of Chicago. Following a dubious move to the Northeast, she found a home in annual giving at Columbia University Medical Center and Yale College. Recently, she switched to leadership giving in support of the University of Connecticut School of Dental Medicine.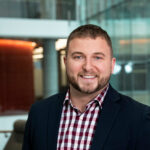 Jake Strang 🍎
Jake Strang is the Assistant Vice Chancellor for Alumni Annual Giving at the University of Pittsburgh. In this role, he leads a central annual giving team that engages alumni constituents and secures sustainable funds for Pitt's highest priorities. Jake is a resource and convener for annual giving staff at Pitt's regional campuses and has primary responsibility for the operations and staff of Panthers Forward, a signature student debt relief program. Prior to joining Pitt, Jake was the director of annual giving and alumni engagement at the Tepper School of Business at Carnegie Mellon University. While there, he led a comprehensive annual giving program including reunions, volunteers, graduating class gift campaigns, and the school's leadership society. In addition to annual giving responsibilities, he also was responsible for alumni marketing including newsletters, social media, alumni webinars, and the semi-annual Tepper Magazine. Jake also worked at Columbia University, where he was the senior associate director for annual fund programs. At Columbia, he served on the core team for the first five Columbia Giving Days and led the direct marketing for multiple annual funds across the university. Before joining Columbia University, he was a program center manager with Ruffalo Noel Levitz. While with RNL, he managed the on-site telefunds for Columbia University and the University of South Carolina. Jake holds a bachelor's degree from the University of South Carolina in Marketing and Management and a master's degree from Columbia University in non-profit management.