We're grateful to all of our 2022 NEAGC speakers, for their generosity and their expertise. We're still confirming others, so check back!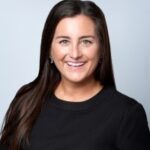 Skylar Beaver
Conference Chair
Skylar Beaver is the Assistant Director of Advancement, Director of The Lawrenceville Fund, and Alumni and Family Engagement at The Lawrenceville School. In this role Skylar oversees annual giving efforts, alumni and family engagement initiatives and oversees the advancement systems team. Previously, she led annual giving teams at The Spence School, Washington and Lee University and Hobart and William Smith Colleges. She has thirteen years of annual giving experience, is a frequent presenter with CASE, is a past chair of STAFF (Sharing the Annual Fund Fundamentals), and serves on the Northeast Annual Giving Conference (NEAGC) planning committee. Skylar holds a bachelor's degree in sociology from Hobart and William Smith Colleges and a master's degree in nonprofit management from SUNY Brockport.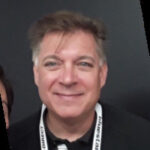 Bob Burdenski
Conference Director
Bob Burdenski is an internationally-known annual and regular giving programs consultant for schools, colleges and universities. Bob is the author of three CASE annual giving books and is a recipient of the CASE Crystal Apple Award for Lifetime Teaching Excellence as ranked by his audiences. He has educated (and entertained) at presentations throughout North America, Europe, Asia, and Australia, including numerous CASE Europe and CASE Asia Pacific Annual and Regular Giving Conferences and Masterclasses. He presented CASE's first-ever annual giving training programs in India, Japan, Ireland, Singapore, Hong Kong, New Zealand and Australia, and in 2019, Bob served for the third-straight year as Chair of the CASE Institute for Senior Annual Giving Professionals. In 2019 he was also named a CASE Laureate for his years of volunteer service to the profession. Since 2002, Bob has served as the moderator of FundList, the largest fundraising e-mail discussion listserv in the world, with thousands of development professional subscribers.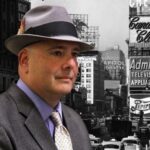 Jeff Bagel CFRE
Jeff is the Managing Principal of eAdvancement Consulting and is a sought-after speaker for conferences, webinars and symposiums due to his informative and engaging sessions. Jeff's first book, "Annual Fundraising Plans Made Simple: A Road Map for Community Colleges and Small Development Shops", was released in the fall of 2016 by CASE Publishing. It has been CASE's top-selling book in its category since. He is the Immediate Past President of Musicalfare Theatre and Past President of the Association of Fundraising Professionals, Western New York Chapter. His long history of community service includes serving as a Director on the boards of: The Taste of Buffalo, Meals on Wheels, Crisis Services of WNY, the Erie County Youth Board, the FBI Citizen's Academy and the Mental Health Advocates of Western New York.
Geoff Bartlett, PhD
Geoffrey Bartlett, Ph. D. is the Assistant Vice President for Strategic Initiatives at the University at Buffalo. In this role, he is focused on facilitating innovation across the division, data analytics and is a project lead for the division's comprehensive digital strategy. Bartlett has nearly 25 years of annual giving and gift officer experience in higher education and cultural organizations. Before coming to UB, he served as the development officer for the College of Science and Engineering at Central Michigan University. Bartlett holds a Ph.D. in Educational Leadership from Central Michigan University and is an adjunct professor of higher education leadership. He is a contributor to academic and practitioner-based national and international conferences. His most recent publication is "An Exploration of University Communications on the Donor Experience: A case study using Dedoose" in Data Analysis Using Dedoose: A practical approach for research across the social sciences.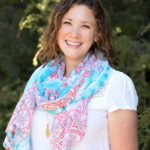 Christina Brandel, CFRE
Christina Brandel has a passion for making the world a better place for all and loves a good "why." After nearly two decades in non-profit and higher education fundraising, she has joined the team at Marketing Communication Resource, Inc. (MCR) to leverage her skills and experience on behalf of MCR clients. She was a first-generation college student who is fiercely committed to providing post-secondary education to those who choose it. She firmly believes that showcasing causes that are meaningful and connect with donors is important work.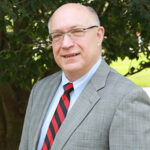 Charlie Brown
Charlie Brown started in institutional advancement as a member of the Annual Giving staff at his alma mater, Princeton University. After nine years at Princeton, he served as the chief development officer for The Pennington School, The Lawrenceville School, and The Solomon R. Guggenheim Museum. He held senior development positions at Johns Hopkins University and Stanford University before forming his own consulting practice, focusing on support for nonprofit organizations in the U.S. and abroad. Charlie returned to The Pennington School as Director of Advancement in 2014. Currently, he is Assistant Head of School for Advancement and Strategic Initiatives at Pennington.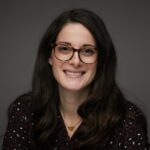 Ashley Budd
Ashley directs marketing research, strategy, and messaging for Cornell University as director of marketing operations. She has been working in communication and marketing since 2005 and has been consulting part-time for the last decade. Her enthusiasm for creative content and work process frameworks drives results. She creates popular workshops for universities, nonprofit organizations, and the agencies that work with them. She frequently speaks to local and international audiences on topics ranging from collaboration and campaign planning to effective remote work practices.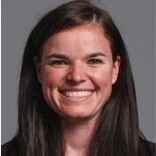 Meagan Connolly
Meaghan Connolly is the Associate Director of Athletic Development at Bryant University. Connolly joined Bryant University as the Director of Athletic Development in July 2016. In this newly created role, Connolly has worked to engage alumni, parents, friends and supporters and drive philanthropic support for Bryant's varsity teams and athletic priorities. She leads a robust athletic engagement and giving program through establishing strategies for Black and Gold stakeholders and supporters which has had back-to-back record-breaking years for both dollars and donors to athletic programming. Prior to arriving at Bryant University, Connolly served as a development officer for the Department of Athletics at Northeastern University. Before joining Northeastern, Connolly was the Director of Fundraising and External Relations at USA Field Hockey and established the organization's first-ever comprehensive fundraising program. Additionally, she served as a Friends and Family Coordinator at the London Olympics in 2012. Connolly has also held positions as Associate Director of the Holy Cross Fund for Athletic Fundraising at the College of the Holy Cross, and as Assistant Director of Alumni and Parent Programs at St. Lawrence University. Connolly received her Master of Arts in Education Administration from St. Lawrence University, where she coached the varsity field hockey team, and a Bachelor of Science in Elementary Education from the University of Maine, where she was a field hockey captain and two-time Northeast All-American.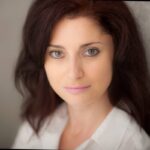 Muza Furin-Carraux, PhD
Muza Furin-Carraux has been a higher education practitioner for almost 10 years. Currently, she is working as a Senior Associate Director of Advancement Analytics team at Carnegie Mellon University. In her current role she builds reports and dashboards in Salesforce and Einstein Analytics. She also creates and updates annual giving, volunteering, and inclinations scores for advancement teams. Prior to her current position, she was working at Pittsburgh Public Schools in various analytic roles. During her tenure, she created innovative methods to predict student proficiency scores on state exams based on benchmark assessment results. She holds multiple graduate degrees with the recent Master's degree from Carnegie Mellon University.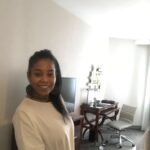 Charlene Culler
Charlene Culler is the Director of Annual Giving at Hunter College, the largest public college in the City University of New York (CUNY) system. As director, Charlene oversees the planning and successful execution of Hunter's Annual Fund/Alumni Giving program. Her responsibilities include the development and coordination of fundraising strategies through direct mail, online and digital communication, phonathon management, volunteer management, crowdfunding, donor engagement, stewardship and cultivation. Her strong understanding of database and customer relationship management allow her to dive deeply into segmentation to maximize their fundraising efforts. Prior to this position, Charlene held leadership Annual Giving roles at St. Francis College and The Partnership for Drug-Free Kids (America). Charlene holds a Master's degree in Urban Policy & Leadership from Hunter College and a Bachelor's from Brooklyn College. She's a native New Yorker, born and raised in Brooklyn.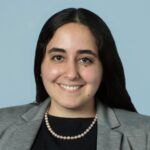 Elaine Ezrapour
Elaine Ezrapour is the Director of Annual Giving at Fordham University. Elaine Ezrapour is the Director of Annual Giving at Fordham University in New York City. Elaine's career in philanthropy started as a phonathon caller at her alma mater, Binghamton University. In her current role, she oversees mass solicitation efforts to Fordham's 250k constituents, which generates ~20k gifts and ~$10M each year for various institutional priorities.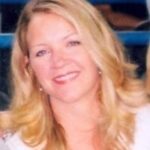 Carolyn Garibaldi
Carolyn Garibaldi is the Associate Director of Reunion Giving at Fairfield University, a private Jesuit Catholic University, in Fairfield, CT. In her current role, she manages and oversees 10 reunion classes, consisting of a group of more than 100 alumni committee volunteers and an annual goal of raising more than $1.2 million. Prior to her position at Fairfield University, Carolyn worked in Choate Rosemary Hall's Advancement Division as Assistant Director of the Annual Fund. Carolyn began her professional career as a graphic designer working in advertising and publishing in Manhattan. A graduate of the University of Dayton, Carolyn is the proud parent of three children. Her youngest is a junior at Fairfield, in the Dolan School of Business. Carolyn currently resides in Connecticut with her husband John.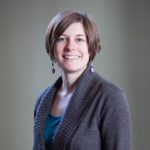 Kara Getkin
After 10 years in the arts and cultural space, Kara has spent the last two years as Director, Direct Marketing at the University of Pittsburgh. As a proud member of the Alumni Annual Giving team, Kara works to increase annual giving by creating a structure for communications that engages the Pitt community and leads to more gifts. In her role, Kara gets to be both process oriented and creative at the same time—a unique blend of skills. Kara earned her Master of Public Administration with a focus on Nonprofit Management at the University of Pittsburgh and her BAs in History and Political Science from The Pennsylvania State University.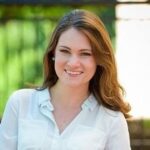 Ginny Gordon
Ginny Gordon is the Associate Director of Integrated Marketing at Johns Hopkins University, Office of Annual Giving. She brings 10 years of digital marketing experience in higher education development, specializing in email marketing.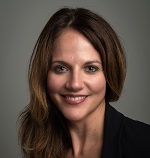 Kathleen Heckman
Kathleen Heckman is Associate Vice President for Advancement Administration at the University at Buffalo, New York's premier public center for graduate and professional education and the state's largest and most comprehensive public university. A veteran higher education professional, Kathleen has nearly thirty years of higher education administration experience in special events, alumni engagement and advancement services. As chief operations officer, Kathleen provides strategic leadership for the division's infrastructure and resource deployment. She drives efficiency, effectiveness, and quality by enhancing the coherence and integration of core service functions, administering resources strategically and creatively, and cultivating a robust talent management program. Kathleen oversees the internal operations of the division including budget and human resources as well as the departments of Advancement Communications, Donor Relations and Stewardship, Enterprise Application Support Service, Network and User Support, and Prospect Research. Kathleen has an M.B.A. and a bachelor's degree in International Business from the UB.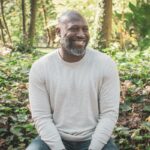 Mario Hicks
Mario Hicks is Vice President of Financial Development at YMCA Buffalo Niagara. He is a Certified Fund-Raising Executive with ten years of experience in the field. Mario has experience in annual giving, online fundraising, special events, grant writing, case writing, planned giving, government relations, corporate and foundation fundraising, volunteer management, and major gifts. Mario is currently in the final stages of completing a doctorate in business administration.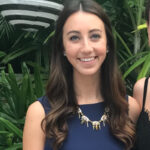 Nora Hudec
Nora Hudec is the Director of Annual Giving and Leadership Gifts at Saint Ignatius High School in Cleveland, Ohio. Nora's career started in annual giving as a student phonathon caller at her alma mater, Fordham University. She has spent the last six years working in a variety of roles in advancement, and currently oversees the annual giving program and advancement operations at Saint Ignatius High School. Nora manages all aspects of annual fund strategies and solicitations, gift processing and reporting.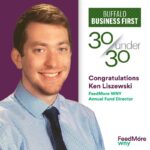 Ken Liszewski
Ken Liszewski is the Annual Fund Director at FeedMore WNY. He was just named to Buffalo Business First magazine's 2022 30-Under-30 class.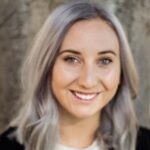 Danielle (Yellen) Manriquez
Danielle Manriquez is a Business Development Representative with VanillaSoft. Danielle's career started like most fundraising professionals, as a student caller. Never did she think reaching out to her alma mater's alumni would lead her here. Danielle is passionate about the future of fundraising and alumni engagement. In her current role at VanillaSoft, she aims to help fundraisers maximize their donor participation with meaningful, authentic, personalized approaches.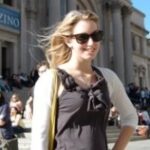 Chanel Marino
Chanel Marino joined the Marist College Advancement team in 2018 as the Assistant Director of Annual Giving, Parent and Campus Programs. Coming from a student affairs background while working in Housing and Residential Life, she knew that the key to engaged, connected, and supportive parents and alumni stemmed from their overall college experience. Now in her role as the Director of Annual Giving at Marist, she oversees alumni and parent giving programs, and has increased annual support from parents, and is focused on building a culture of philanthropy with our students and young alumni.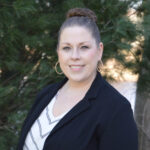 Laura Metallo
Laura Metallo is the Director of Development at Springfield College. In this role, she oversees the College's annual and leadership giving efforts. Previously, Laura led the annual giving and development operations team at The Bushnell Center for the Performing Arts in Hartford, CT, and has held leadership roles within the annual fund and alumni relations departments at Bay Path University and Smith College. With twelve years of annual giving experience, Laura brings a wealth of knowledge and experience from teams of all shapes and sizes. Laura holds a bachelor's degree in Communication and Media Production from SUNY New Paltz.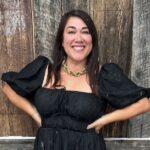 Felicity Meu
Felicity Meu spent 9 years with Stanford's Office of Development. As Stanford's inaugural Director of Next Generation Giving, she worked closely with individual donors and volunteers but also helped craft the University's vision for engaging its next great generation of philanthropists. Leaning into the needs of young donors, Felicity spent time consulting for Stanford's Effective Philanthropy Lab, working on a project dedicated to taking a deep dive into better understanding the needs of millennial donors. She currently serves as Senior Director of Partner Success for GiveCampus where she continues to work toward her goal of helping more people be more generous more strategically.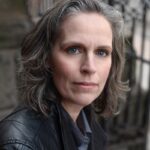 Melissa Meehan
Melissa Meehan is Web Services Director at SUNY Buffalo State College. She is a digital marketing and communications leader with 22 years progressive experience in higher education and six years experience in corporate communications and public relations. Over the past 18 months, her cross-functional team re-launched Buffalo State College's award-winning flagship site and brought other custom web products online, enhancing digital communications to further increase engagement. Melissa is active in the community and serves on the Locust Street Art board of directors and Buffalo Public School's Special Education Parent Advisory Council (SEPAC). Find her on LinkedIn at https://www.linkedin.com/in/melissa-meehan/.
Michelle Nista
Michelle Nista is an Annual Fund Officer at Fordham University, she is also an alumna of the class of 2018. In this role, she supports day to day operations for the annual fund including solicitations through mail, email, and phonathon. Additionally, she works with Students and Young Alumni to foster a culture of philanthropy on campus and continue this level of engagement with the most recent graduating classes. Most recently, she has taken a lead in preparing and executing Fordham's sixth annual Giving Day.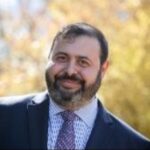 Louis Noce
Louis Noce is a past president of NEAGC and is the Chief Advancement Officer at Finger Lakes Community College.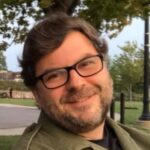 Mark Norris
Mark Norris is the associate director of web services at SUNY Buffalo State College. Mark has overseen the editorial and visual integrity of the official Buffalo State website for more than 15 years. In addition, Mark leads the college's web team in strategic content development; develops information architecture and site content for the college main site and specialized subsites, and directly manages the college's academic department websites. Outside of Buffalo State, Mark is a musician and music journalist. His compositions and writing have appeared internationally.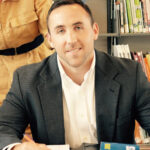 Mike O'Brien
Mike O'Brien recently embarked on his 12th year working in private independent day schools along the Eastern seaboard. He currently serves as the Senior Director of Alumni & Family Engagement and Annual Giving at Boston College High School, a Jesuit, Catholic day school in Boston that educates 1,400 boys in grades 7-12. Boston College High School (BC High) boasts an extensive alumni network of 15,000 alumni worldwide and draws its students from over 100 cities and towns in the Greater Boston area. Mike oversees all alumni and parent programs and leads BC High's annual giving program that generates over $4 million dollars in unrestricted revenue. Prior to arriving at BC High, Mike was the Director of Admissions at Austin Preparatory School in Reading, Massachusetts and also had stops at Germantown Academy in Philadelphia and Hampton Roads Academy in Southeast Virginia holding positions in admissions, student affairs, college counseling, and international programs. Mike earned a Bachelor's degree in Environmental Studies and Economics from Hobart College and is currently working towards a Master of Educational Leadership and Policy from Boston College. He is also a proud graduate of the Frederick Gunn School in Washington, Connecticut. When he is not planning BC High's next alumni or parent program, Mike enjoys getting in some beach time in the Outer Banks with his wife Sheila.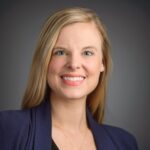 Marci Paton
Marci Paton is Executive Director, Annual Giving at Villanova University. Marci joined Villanova University's Advancement team in 2010, and currently serves as Executive Director of Annual Giving. In this role, Marci oversees a multi-channel fundraising program focused on unrestricted support and growing the University's donor base.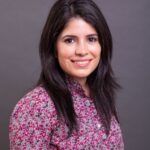 Dori Paulino
Dori has served as Director, Annual Giving and Philanthropic Engagement at NYU, where she leads the direct marketing team, since 2018 and has held various fundraising roles in Annual Giving at NYU and at Columbia University Irving Medical Center. Her team raises unrestricted dollars for NYU while growing engagement, participation, and a donor pipeline, through direct marketing channels and milestone events like giving day and Giving Tuesday.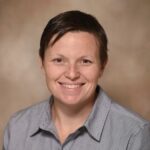 Casey Peterson
A 2003 graduate of St. Lawrence, Casey serves as the Senior Philanthropic Advisor at SLU. In this role, Casey works closely with the Vice President on the principal gift program, division-wide strategic gift planning training and strategies. She is also a member of the major gifts team working with alumni on their philanthropic plans to support the University.
Casey joined University Advancement in November 2015. Prior to St. Lawrence, Casey spent nearly 12 years working in advancement at Hobart and William Smith Colleges (HWS). During her tenure at HWS, Casey served in a variety of roles including Director of Annual Giving, Director of Development for Athletics and most recently, Senior Director of Leadership Giving. In addition to her B.S. in Economics and Mathematics, Casey also earned a Master's degree in Educational Administration from St. Lawrence in 2004.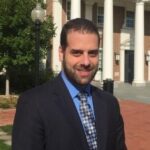 Ramy Rahal
Ramy Rahal is the Director of Annual Giving at Franklin & Marshall College. Ramy has spent 19 years working at every level within Annual Giving, beginning as a Phonathon student at Georgetown University before working for his alma mater in various roles for 6 years. He has been Director of Annual Giving at Franklin & Marshall College since 2013. Over his career, he has served on the steering committee for the STAFF organization, including as chair, and presented on topics ranging from testing and analytics to team management to cross-departmental collaboration.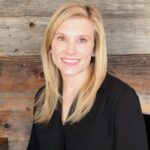 Stephanie Rasamny
As the founder and president of MainSpring Media Communications, Inc., Stephanie is responsible for the company's day-to-day operations, as well as leading the strategic planning of projects, business development and implementation of new technology. Her fundamental vision for MainSpring was to assist fundraisers more effectively grow participation and contributions by integrating digital tools with traditional fundraising methods. Under Stephanie's leadership, MainSpring is at the forefront of effective digital fundraising.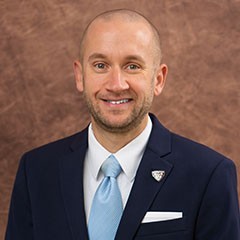 Alan Riddle
Director of Annual Giving
St. Bonaventure University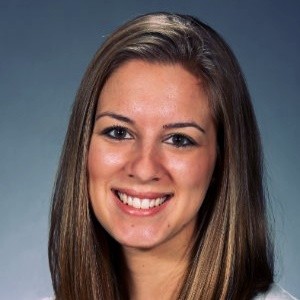 Coreen Robinson
Assistant Director, Email Marketing
Cornell University
Nicole Shepherd
Nicole Shepherd is assistant vice president for donor and constituent relations at the University at Buffalo. She manages a donor relations program which encompasses donor recognition events, gift acknowledgments, stewardship reports and strategic recognition efforts. Her portfolio also includes management of a talent development program for University Advancement staff. A graduate of Ohio University with a degree in communications, she has 20 years experience in the areas of event planning, customer service, volunteer management and donor relations. Prior to joining the UB team, Nicole started her career working in professional sports, with the Buffalo Bills, and later migrated toward a career in fundraising with a position at Roswell Park Comprehensive Cancer Center before moving to UB.
Jennifer Silverman-Van Treese
Jen Silverman-Van Treese has been with Office of Donor Relations and Stewardship at the University at Buffalo for thirteen years. In her tenure at UB she has focused on donor events, communication and recognition. She also oversaw the creation of a new university-wide giving society called the Loyal Blues, and developed benefits – including most recently, a virtual book club. She also helped to rebrand the University Founders, our lifetime giving society. She has assisted with 10 scholarship galas as well as many other donor engagement events, including the management of a "UB on Broadway" annual event program and the creation of Loyal Blues Day, an annual campus-wide celebration of UB donors.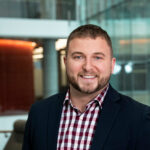 Jake Strang
Jake Strang is the Assistant Vice Chancellor for Alumni Annual Giving at the University of Pittsburgh. In this role, he leads a central annual giving team that engages alumni constituents and secures sustainable funds for Pitt's highest priorities. Jake is a resource and convener for annual giving staff at Pitt's regional campuses and has primary responsibility for the operations and staff of Panthers Forward, a signature student debt relief program. Prior to joining Pitt, Jake was the director of annual giving and alumni engagement at the Tepper School of Business at Carnegie Mellon University. While there, he led a comprehensive annual giving program including reunions, volunteers, graduating class gift campaigns, and the school's leadership society. In addition to annual giving responsibilities, he also was responsible for alumni marketing including newsletters, social media, alumni webinars, and the semi-annual Tepper Magazine. Jake also worked at Columbia University, where he was the senior associate director for annual fund programs. At Columbia, he served on the core team for the first five Columbia Giving Days and led the direct marketing for multiple annual funds across the university. Before joining Columbia University, he was a program center manager with Ruffalo Noel Levitz. While with RNL, he managed the on-site telefunds for Columbia University and the University of South Carolina. Jake holds a bachelor's degree from the University of South Carolina in Marketing and Management and a master's degree from Columbia University in non-profit management.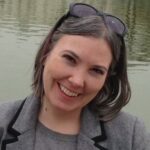 Connelly Stokes-Buckles
Connelly Stokes-Buckles is the Director of Advancement Communications at Amherst College. Connelly is the director of the Advancement Communications team at Amherst College, overseeing broad-based engagement and solicitation messaging, leadership giving communications, and anything and everything else the college sends to its alumni, families and friends. Prior to joining Amherst in 2020, she was the deputy director of the Annual Fund Programs team at Columbia University, where she enforced the correct use of the Oxford comma and was on the core leadership team for the first eight Columbia Giving Days.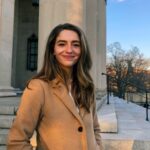 Megan Touhey
Megan Touhey is an annual giving professional who brings 5 years of experience in digital and print fundraising.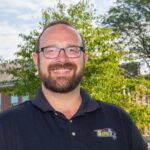 Mike Utzig
Mike Utzig has spent the last 15 years leading change and inspiring creativity in Annual Fund practices at Siena College. He is the current Annual Fund director entering his 16th season in development and manages a top-5 followed in the country Annual Fund-only Instagram page, @SienaAnnualFund.
Jonathan Van Oss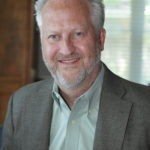 Jon Van Oss brings over 30 years of in-depth knowledge and hands-on experience gained from various senior data analytics and market research positions for organizations, such as the American Medical Association and World Vision. Jon has also served for more than 15 years as Vice President of Data Analytics at several advertising agencies that served a wide range of national and international non-profit organizations. He is nationally recognized for his insightful marketing and fundraising database analytics, decision-tree modeling, segmentation, testing and attrition strategies and analyses.

Melissa von Stade
Melissa joined The Pennington School as Director of Development in 2019, focusing on day-to-day operations for Development and Alumni Relations and management of the Advancement team. Melissa brings nearly 40 years of experience in all aspects of Advancement, having served as Assistant Headmaster for Advancement at Peddie School and in senior roles at UPenn and at Harvard, where she got her start in Development. A graduate of The Taft School and Denison University, Melissa is a regular presenter at CASE and CASE-NAIS conferences on best practices in Advancement.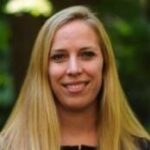 Audrey Ziomek
Audrey Ziomek is Associate Director of The Lawrenceville Fund and Alumni Engagement Operations at The Lawrenceville School. At Lawrenceville, Audrey manages communications along with data reporting and analysis for The Lawrenceville Fund and Alumni Engagement teams. The Lawrenceville Fund has averaged 15% annual growth over the past 3 fiscal years thanks to embracing data driven solicitations and strategy. Prior to Lawrenceville, Audrey had over 10 years of experience in marketing, operations, and data analysis in the private sector.