We're confirming new sessions and speakers daily, so check back as we build the program. Speakers are unlikely to change, but they might.
Here's the full conference schedule!
360-Degree Solicitations: Using Data and Varied Communications Strategies to Support Your Appeals From all Angles
Audrey Ziomek, The Lawrenceville School
Give your solicitations the support they deserve! How to use your data to drive and shape multipronged communications strategies that will maximize the impact of your solicitations. From print to texting to social fundraising, we will explore how to effectively layer and target your communications.

Annual Giving Messaging in a Post-Pandemic World
Ken Liszewski, FeedMore Western NY

Annual Giving at the Understaffed, Underfunded Small Shop
Louis Noce, Finger Lakes Community College
Join former NEAGC President Louis Noce for a session that's part strategy and part therapy for institutions that need to do more with less in their annual giving fundraising. He'll talk about low-cost, high touch ideas that help promote the idea of annual giving while keeping inside a budget and staffing sandbox.
Building Content for Annual Giving & Engagement
Jeff Neal and  Greg Miller, Loyola University Chicago

As the fight for our donors' attention gets more competitive, producing strong, relevant content is no longer an add-on; it's a must. Hear how Loyola University Chicago has recently built a content and digital marketing team to team up with the Annual Giving team to better connect with alumni and increase donors & engagement.
Building University Engagement on Giving Day
Michelle Nista, Fordham University

Giving Day has become the largest fundraising day of the year for the Annual Fund at Fordham University. As it has grown, so has the interest in interdepartmental collaboration. To meet this need, the Annual Fund team has identified key partners throughout the University to expand the success of Giving Day. In doing so, the team is able to build the foundation for future philanthropic partnerships year round. Attendees will learn from Fordham University's 2022 Giving Day strategy for engaging Departmental, University, and External partners to identify strategic partnerships of their own to increase awareness, engagement, and participation for Giving Day and beyond.
The Case For (Gulp!) Multiple Giving Days
Nora Hudec, Saint Ignatius High School (Cleveland)
You've become a Jedi master at conducting your giving day, and your campus colleagues are a textbook example of everyone "rowing in the right direction." But, are you reaching your full fundraising potential only running your "giving day playbook" once a year?   St. Ignatius successfully added an athletics giving day this past year, and plans to add a third giving day as well.    Join Nora Hudec and learn how they are strategically replicating the giving day cycle at St. Ignatius.

Collaborating with Major Gifts without it being a Major Pain
Casey Peterson,

St. Lawrence University
In this session we'll talk about why it's important to get your major gift colleagues on your annual giving "team", strategies for how to make it happen and what you can expect when done successfully. Come willing to share your experiences – successes (big and small) and challenges.
Creating A  Comprehensive Digital Strategy
Geoffrey Bartlett, PhD and Kathleen Heckman, University at Buffalo
When the pandemic occurred, the team at the University at Buffalo took advantage of the situation and used the time to truly imagine what their work-world would look like if they applied a digital-first mentality. This began an 18-month journey to transform their organization from one that used data and technology to one that now leads with data and technology. This process incorporated a system-wide review that not only looked at how they could better deploy digital tools or more effectively use digital channels, but really allowed them to rethink their work by employing a digital-first mindset. In this case study, hear from the principal architects of UB's new digital strategy as they walk through the many steps the team undertook to develop a vision for the future, a strategy and roadmap to get them there, and how the strategy is allowing the team to re-imagine advancement work. The session will focus on three key areas for digital transformation, namely people (are teams prepared for a new digital future; what needs to be done to ensure success; have silos been broken down?), process (are policies aligned with the future; is data consolidated, concisely defined, and consistently used?), and infrastructure (what legacy systems need to be converted; how are digital solutions evaluated and chosen; are there financial and policy constraints that need to be addressed?).
Creating a Giving Day Strategy That Works for a Small Shop
Kylie Laurenitis, Springfield College

Solicitations, emails, social media, donor testimonials, challenges, websites, signage, on-campus events, cross-campus collaboration, student philanthropy… "AND HOW CAN WE INTEGRATE OUR PHONATHON PROGRAM, TOO?" We all know that hosting a Giving Day event takes time, energy, and resources – but what if you're a team of only one or two? Join Kylie for "Creating a Giving Day Strategy That Works for a Small Shop" for strategies on how to host your best Giving Day yet, regardless of the size of your annual giving team!
Creating Annual Giving and Volunteer Scores:
Tools, People, Challenges, and Best Practices
Michael Calhoun, Jim McNulty, and Muza Furin, Carnegie Mellon University

Predictive models enhance the work of subject matter experts who can more quickly identify potential donors and volunteers. How can you measure a good donor or a good volunteer? You can give them a score.  What is predictive modelling? It is a computational method that predicts an outcome or score based on certain input variables.  How to run a predictive model to identify potential donors and volunteers? You need subject matter experts, a team, and tools. Here are the lessons learned by the Advancement Analytics team at Carnegie Mellon University that can be helpful for those who want to use data driven analytics to improve donor and volunteer acquisition.
Crowdfunding: How We Now Save Time but Raise More
David Jakielo, Duquesne University
Is crowdfunding too daunting of a channel to add into your fundraising toolbox because there is not enough staff or time? Does your crowdfunding program add another level of chaos to your fundraising efforts? In this session, hear how Duquesne University revamped and streamlined their entire crowdfunding process (cycle implementation, application promotion, training, cross-marketing of campaigns) to run their crowdfunding program much more efficiently and successfully.
Direct Mail Recipes – Add Spice to All Your Channels
Christina Brandel, CFRE, Marketing Communication Resource, Inc.
Stuck in an appeal rut? Want to spice things up but can't seem to find the right recipe that pulls in all your favorite channels? Join in a conversation about how to use your favorite "ingredients" to spice up all your appeals.
Everything Has Changed: A Revolutionary New Approach to Advancement
Scott Williams and Colleen Cook, Vinyl Marketing
What if you woke up one day and discovered that your home was sitting on an oil well large enough that, once tapped, would provide for you and your family for generations. Would you drill?  Of course you would. It would be unthinkable not to.  Your institution is currently sitting on a wealth of data. It's just sitting there, unused, untapped, collecting dust. And we want to invite you to learn how to drill into this resource that will change the trajectory of your institution, no matter its size.
The Franciscan Faceoff: Leveraging Rivalries to Grow Your Giving Day
Alan Riddle, Saint Bonaventure University and Michael Utzig, Siena College
After conducting separate, successful giving days at their respective institutions (Saint Bonaventure University and Siena College), Alan and Michael decided to make it interesting –  a giving day challenge between the two rivals.  Now in its second year, they'll tell the story of the (many) successes and (some) challenges of a giving day competition between rival institutions. 
Future-Proof Your Fundraising
Ryan Ginard
If we've learned anything over the past two years, it's that the world can change faster than we ever imagined. Staying current is no longer enough so we must be prepared for whatever comes next.  Building on the themes of his keynote, Ryan Ginard will discuss how future focused thinking, strategic phasing and the adoption of new tech processes can set your organization up for success.  Whether you are a frontline fundraiser, donor or board member looking to drive new impact, this session will provide you with insight into the skills, techniques and outside the box thinking to make your organization thrive in the future (heck, we might even look at a totally different box all together!).
High Society: Let's Talk Gift Clubs
Nicole Shepherd and Jennifer Silverman-Van Treese, University at Buffalo
There are many different theories about gift clubs or recognition societies. Countless hours can be spent talking in circles about a gift club for this and a gift club for that. What if we started over? What if we streamline our efforts? What does that look like?  In this session we'll explore how the University at Buffalo has built one noteworthy university-wide gift club for all annual donors through the Loyal Blues, and how they recently launched a university-wide gift club for lifetime donors, the University Founders.
Incorporating Athletic Fundraising Into the Annual Giving Plan
Meaghan Connolly, Bryant University

Learn creative strategies and initiatives centered around athletic fundraising through crowdfunding projects, Giving Days with sport specific challenges, and leveraging milestone events and celebrations to increase participation and raise dollars.
Leveraging Data to Inform Authentic, Personalized Outreach at Scale
Danielle (Yellen) Manriquez, VanillaSoft

The use of more sophisticated data analytics in the context of philanthropy is a hot topic right now; but what does this really involve, and, more importantly, how does it actually help? Can data actually drive and facilitate truly authentic engagement? How can we leverage it to inspire our constituents to not only give a gift, but also lend us their time, talents and ties?  Data is there to progress your mission in a way that is both effective and efficient, yet many of us view diving deep into data as tedious and time consuming. Join me to discuss how data can feed a healthier pipeline, improve overall engagement, and build the culture of philanthropy your institution has long been striving for.
Managing Your Career
Charlie Brown and Melissa von Stade, The Pennington School
Career choices are too important to leave to chance. You may feel ready to make the next move or you may want to ensure you are ready when the right position comes along. Knowing what you are good at and how to best market yourself is key to professional advancement. Achieving work-life balance is also essential for a successful and rewarding career. Two advancement professionals with decades of combined leadership and management experience will help you think through the key elements of managing your career opportunities.
Marketing and Development:  Building the Outrageously Successful, Rewarding Partnership You Always Wanted
Melissa Meehan and Mark Norris, Buffalo State College
Marketing and development are aligned differently at every organization. Don't let an org chart dictate how effectively these key areas collaborate at your institution. In this interactive session, we'll discuss how to get the most out of your collaborations with marketing and communications and leverage this vital partnership. Topics covered: working with marketing; development's critical role in storytelling; cultivating a climate of trust and transparency; creating a shared vision of success; establishing SMART goals; and more.
Off-the-Chain Email Strategies and Tips
Ashley Budd and Coreen Robinson, Cornell University
Each of us (easily) receives over one hundred emails each day. With all of this competition, how can you ensure your communication is cutting through the noise and getting in front of your readers? In this session, you'll see email examples from Cornell University's advancement communication team, which boasts unique open rates of 46.4% and unique click rates reaching 11%. Learn how to curate quality content for your newsletter and boost engagement for each of your constituent emails.
Parent Giving in a Small Shop (Or how I learned to stop worrying and convince others that parents are worth it.)
Chanel Marino, Marist College

Parents can be a secret weapon in bringing in support for your institution. By engaging and communicating with them, while giving them opportunities to connect with your school, you can truly benefit from all they are willing to give. With a small shop all you need is a little bit of help.
Phone and Text Engagement
Keegan Myers, Kutztown University
The Power and Promise of Annual Giving
Colin Hennessy, Grenzebach Glier & Associates
In a philanthropic landscape that is increasingly crowded, annual giving is the key to building a strong and healthy donor pipeline. This session will hit on key points regarding stewardship, donor delight, metrics, segmentation, working smart, managing up, volunteerism, and how you make it all happen. This feel-good session is sure to renew your passion for annual giving.

Recruiting and Training Reunion Volunteers for Success
Carolyn Garibaldi, Fairfield University
The success of any reunion weekend starts months in advance with a strong group of dedicated alumni volunteers. In this session learn how to recruit and manage volunteers to leverage their connections to their class and achieve the fundraising and attendance goals for your institution. Presented through the lens of a mid-level institution with oversight to 10 annual Reunions classes, this session will cover tips for recruiting, managing, training, and stewarding volunteers in whatever size your shop is.

Rethinking Retention at Boston College High School
Michael O'Brien, Boston College High School
In spring 2020, the average donor churn at Boston College High School was 36%. That's higher than the K-12 average of ~25-30%, and much higher than the <10% churn that we shoot for in the for-profit world. Mike O'Brien, Senior Director of Alumni/Family Engagement & Annual Giving, knew that the team could improve donor churn and build relationships in pursuit of a more sustainable future for BC High.  Mike knew that retaining existing donors would help the team of fundraisers raise more money. But more importantly, he wanted donors to feel like part of the BC High family.  Fast forward to April, 2022. Powered by new tech and a clear strategy, all six of BC High's frontline fundraisers began working to deliver high-volume, personalized outreach to more donors. Their goals were to reach over 85% retention of managed donors and reactivate over 100 lapsed donors.  By using cadence-based outreach, fundraisers began to strategically target LYBUNTs, SYBUNTs, and non-donors to book meetings and have continued, intentional conversations throughout the year. The goal was to reinforce relationships through multiple touchpoints, rather than relying on an annual solicitation. Tune in to learn the ins-and-outs of this exciting program, takeaways from two years, and what's next for BC High.
"Segments of One" – The Art of Personalized Communication
Charlene Culler, Hunter College
Jonathan Van Oss, Pledgemine
Picture this: Donor communication as personal as a living room conversation. Pieces whose stories resonate, convey a genuine thank you, congratulate milestones, and ultimately increase giving. Join Kristine Barker from the La Sierra University and Jonathan Van Oss of Pledgemine as they show you how you can treat your donors as "Segments of One".
Shooting Your Shot: Evolving Crowdfunding Strategy
Megan Touhey and Ginny Gordon, Johns Hopkins University
Crowdfunding offers a unique opportunity to refine your messaging and adapt plans before the fiscal year ends. Our presentation highlights 3 campaigns and shares which strategies were applied and why.
Social Media Strategies that Fill the Pipeline
Stephanie Rasamny, MainSpring Media Communications
Feel like social ads and posts/tweets are a time suck? Having trouble determining an ROI? Social media is a key driver of engagement that will help you fill the pipeline – when it's done right. In this session we'll talk about social media strategies that will produce short-term and long-term results for your Annual Giving shop.

The Strategic Response of Nonprofits to Institutional Pressure
Mario Hicks, YMCA Buffalo Niagara

Nonprofit organizations often lack the critical resources needed to operate and remain sustainable. Institutional pressures such as government policy, community need, and competition, strain the operations of nonprofits. Additional pressures come from stakeholders and donors who have high expectations of NPOs to make significant mission impact, while remaining viable, efficient, with minimal expenses. When institutional pressure occurs, NPOs may not be able to strategically respond due to the lack of access to resources. 
A presentation of the research is provided from a fundraising perspective and the role intellectual capital plays in the competitive advantage of nonprofits.


Students Today Alumni Tomorrow
Kimberly Teller, The Lawrenceville School

What are we doing today to help engage and steward our students to ensure they become future donors and leaders of our institutions? Join Kimberly from The Lawrenceville School as she shares how Lawrenceville reshaped their student philanthropy and engagement strategy along with their alumni onboarding process to help increase participation and engagement amongst their youngest tier of young alumni.
Surviving and Thriving in a Small Office
Louis Noce, Finger Lakes Community College
If you're used to working for a large organization, the idea of working in a small office may terrify you. There are less employees to share the workload, the physical workspace might be tiny, and you may have a very small budget. Fortunately, there are ways to survive – and thrive – in a small office.
Taking Your Donor Stewardship to the Next level
Jeff Bagel, eAdvancement
Jeff's session is packed with ideas on how you can steward your donors effectively, easily and within budget. You will learn who is responsible for stewardship (here's a hint: it's you), the goals of a stewardship program and tactics for building lifelong relationships with donors. If you haven't been effective in building a stewardship program, or if you are looking for that one great idea that can take stewardship over the top, then join Jeff for this engaging session.
Thirty Years of FundList: The Greatest Ideas Ever Shared
Bob Burdenski, Robert Burdenski Annual Giving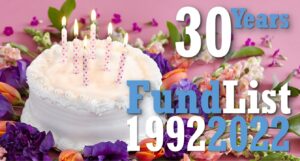 Public use of email began in the 1990s.  In 1992, the first online fundraising forum began as a listserv at Johns Hopkins University. For the first time, fundraisers could immediately exchange questions, answers and therapy with each other. Celebrating its 30th year, FundList has thousands of current members and hundreds-of-thousands of alumni. Bob has now been the Fundlist moderator (and janitor) for more than half of its history, and will share his collection of the most useful ideas, examples and words of wisdom from those thirty years. Join him for a multi-channel walk through fundraising history and see a big box of fundraising ideas that have stood the test of time.
Tips & Trends from Record-Breaking Giving Days
Kristi Pease, University of Nebraska Foundation
Colleen Cook, Vinyl Marketing
Giving Days are a tried and true way to engage and acquire donors, especially when it comes to young alumni. But what distinguishes the schools that are achieving record-breaking levels of donors and dollars from those that tread water year after year? In this session Kristi Pease, Senior Director, Marketing and Annual Campaign Operations and Director of Annual Campaigns at University of Nebraska Lincoln and Colleen Cook, Director of Operations at Vinyl Marketing break down the strategies and tactics to make your Day of Giving a smashing success.
Try Something: Don't Let Perfection Stand in the Way of Progress
Kara Getkin, University of Pittsburgh
We've all been there–you just saw someone else's award-winning appeal and now you're dreaming of the day when your appeal will look that fantastic and be segmented that thoughtfully. We all have big ideas that we just know would be amazing if only we had the time to sit down and work out all the details. Because we don't have that luxury, too often we don't try anything new. But you don't have to choose between perfection and progress. In fact, if you wait for perfection, you'll never make any progress at all! This session will walk through tips for incorporating iterative changes into your everyday workflow, so that one day your elusive dream appeal becomes a reality… or pretty darn close, which is close enough!
Well That Didn't Work, What's Plan B?
Jake Strang, University of Pittsburgh with Marci Paton, Villanova University,  Elaine Ezrapour, Fordham University and Connelly Stokes-Buckles, Amherst College

So much of annual giving results comes from dedicated testing. Hopefully the results are good, but sometimes they're not. In our work we need to learn from our mistakes, move forward, and adapt when things don't go our way. If plan A didn't work, there are 25 other letters in the alphabet. In this panel we'll discuss creating a culture where "failing" is okay, reacting is important, and ensuring that fear doesn't squash creativity.
Where Does–and Where Will–Annual Giving Belong?
Ramy Rahal, Franklin and Marshall College
The question of where within Advancement Annual Giving belongs has long been debated and mulled over by Annual Giving professionals, with as many opinions as there are options and prevailing theories shifting frequently.  In reality, while there is probably no right answer, what is right for your program depends on the culture of your program and what your institution wants from its Annual Giving program.  In this session, Ramy will lead a discussion during which he will share some thoughts on the history of this question, the implications that decisions that were made have had on the Annual Giving field, and the factors you should be considering in deciding where best to house your Annual Giving program.